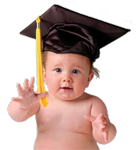 COVID-19 Deferment 15 L-CERP Bundle




This 15 L-CERP Bundle Includes:
A Quick Guide to Stress-Free Baby-Led Weaning and Offering Table Foods (2.5 L-CERPs, 2.5 Contact Hours)
Benefits and Risks of Pacifier Use for Breastfed Babies (1.6 L-CERPs, 1.6 Contact Hours)
Communicating Your Feeding Policy (2.0 L-CERPs, 2.0 Contact Hours)
Evidence-Based Practice (2.1 L-CERPs, 2.1 Contact Hours)
Nurturing the Nursing Mother (1.3 L-CERPs, 1.3 Contact Hours)
Phenylketonuria and the Breastfed Infant (2.5 L-CERPs, 2.5 Contact Hours)
Writing Effective Feeding Policies (3 L-CERPs, 3 Contact Hours)
For details on recertification deferement, see Marie's blog on Seeking Deferment for Recertification.

Expiration Date:
These programs expire two years from the date of purchase. Program expiration dates can be extended at the discretion of Breastfeeding Outlook.

Continuing Education Credits Included:
15.0 L-CERPs
15.0 contact hours
This program will be loaded onto your My Account page within 10 minutes of purchase. Login to your account and click on the "My Account" tab at the top of the page.
Web site registration is
required before purchasing this item.
Login/Register here: