Newborn Weight Loss Chart (small, grams)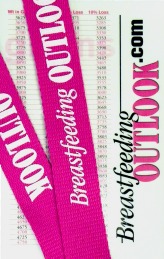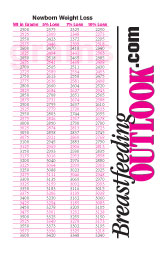 There's no need to struggle to figure out what percentage of weight a newborn has lost since birth!
This laminated, pocket-sized card lets you see at-a-glance weight loss (in grams) of 5%, 7%, and 10%. And, since it comes attached to a stylish lanyard, you'll never be without it.
Shows calculations for birth weights from 2500 grams to 4750 grams.
Discounts are available for multi-pack purchases, and online ordering is easy - just click your choice below!
For larger orders, convention welcome packets, etc., please e-mail us or call 703-787-9894 for special pricing.